Our joy is providing...
Peace of mind for owners...
A quintessential NW experience for guests
Click on map to see vacation rentals and information
LEMON DROP POINT
Welcome to this mid century modern "jewel" on the point in northeast Tacoma! Incredible sweeping views of Commencement Bay and Mt. Rainier. This little piece of paradise is waiting for you! Kick back and make some wonderful memories!
the nest
(Sleeps 4) -gig harbor
Live the glam life in this lovely, light filled space. Completely remodeled with beautiful cabinetry, large windows and furnished with everything you need to feel like a VIP guest yet a short walk to downtown shopping and restaurants!
hydrangea grove
(Sleeps 4) -poulsbo
Enjoy your own secret garden while you grill on the deck and enjoy the beauty and serene atmosphere of Hydrangea Grove. Hydrangea Grove is a great jumping off point to everything this majestic NW peninsula has to offer.
whispering tree
Discover this large and peaceful hidden gem in zen like surroundings and sauna in the master bedroom! High end furnishings, well equipped kitchen, fireplace, pool table and pickle ball court with basketball hoop.
HERON REACH
(Sleeps 6) -gig harbor
Welcome to this private waterfront pristine habitat for wild life located on Rocky Bay with gorgeous views from large expansive decks and beach access. You will likely see herons, seals, sea otters and even eagles during your stay!
celtic den
(Sleeps 2) -gig harbor
Celtic den is available for up to 6 months This is a short term property that is really ideal for traveling professionals on an out of state project, locals needing a residence while their home is under construction or traveling nurses.
Enjoy a gorgeous NW sunset on your private deck or beach with your favorite beverage while you watch seals, otters and fish frolic along with kite surfers skimming the water. Then retreat to your cozy space replete with a gas fireplace, comfortable furniture and a big screen TV.
White Owl Perch
(Sleeps 4) -tacoma
White Owl Perch has been lovingly furnished with wonderful art, bright textiles, comfy furniture and you will not find another waterfront property anywhere like it in Tacoma. Watch amazing sunsets, and marine wildlife from this beautiful townhouse with views overlooking the Olympics.
lands End
(Sleeps 4) -gig harbor
Lovely mid century modern apartment below the main house. Wonderful views of Mt. Rainier, Vashon Island, Point Defiance Park and Ferries crossing to and fro. Enjoy a glass of wine with dinner on the bluff while watching the boats cruise by.
castaway Cove cabin
(Sleeps 2-3) -Gig harbor
Ever want to be set adrift on a beautiful desert island? Your own version of swiss family Robinson? Well it's not a desert island but it is your own beach at Castaway Cove. and a perfect excuse to let down your hair.
HOLLY BERRY
(Sleeps 8) -gig harbor
Charming private 3 bedroom haven in Gig Harbor! Relax in this updated, comfortably decorated vacation rental. Fireplace creates a cozy atmosphere after a day on the slopes or exploring the rain forest.
Harbor hill hideaway
(Sleeps 2) -gig harbor
You'll find everything you need to make your stay pleasurable as well as comfortable in this great neighborhood close to shopping, restaurants, freeway and quaint downtown Gig Harbor.
MERMAID BEAN BEACH
(sleeps 4-6)-FOX ISLAND
This little piece of paradise is waiting for you! Grab a glass of wine and enjoy the hot tub while you watch the porpoises frolic. What a great destination to relax, enjoy smore's at the beach firepit and make wonderful memories.
Ms. Bea's Bungalow
(sleeps 4)- gig harbor
Ms. Bea's not only overlooks the original site of Gig Harbor's historic mill and waterfront but is located in the center of Gig Harbor's first neighborhood and now resides amongst shops, restaurants, galleries and waterfront fun.
Seal rock
(sleeps 4)-Gig Harbor
Enjoy this lovely waterfront cabin on Colvos Pass with picturesque views of Seattle & the Space Needle. Rural setting but close to the Seattle ferry, Port Orchard and Gig Harbor. Serenity on the water with all you need nearby.
The Nook
(sleeps 2-4)-Proctor area in tacoma
Filled with color and character this enchanting garden apartment in the desirable Proctor neighborhood of Tacoma has everything you need to feel at home and more. Walk to the famous Metropolitan, shop and eat in style in this charming neighborhood.
The tides and little tides
The tides (sleeps 7) little tides (sleeps 2)-gig harbor
This little piece of paradise is waiting for you! Down a private drive to a magical 2.61-acre waterfront oasis with gorgeous sunsets and amazing Olympic Mountain views. What a great destination with 155' of low-bank beach tide flats perfect for swimming and floating!
Garden Party
(sleeps 6)-gig harbor
Stunning two story home is situated in lovely Sea Cliff Estates. Enjoy views of Mt. Rainier, city lights & the Puget Sound from many rooms in the home! Access to the community private gated park, beach and dock is included.
Island View cabin
(Sleeps 2) - Gig harbor
This quaint, historic cabin has all the bygone charm of yesteryear with its wood panelled walls, vintage fridge and original touches. But, it also has a great deck and yard overlooking a small inlet. Just minutes away from town.
anderson Landing
(Sleeps 8) - Tacoma
Decks on both floors with panoramic views of the Olympic mountains, Puget Sound, and Fox Island. Quiet, upscale neighborhood makes a great jumping off point for your retreat or vacation. Only 4 minutes to Chambers Bay.
LITTLE TIDES
(Sleeps 2) - GIG HARBOR
Fully equipped mother in law above the carport. Live the good life in this lovely, light filled space with views of the water, gorgeous sunsets and Olympic Mountains! Beach access and amazing views!
Herb's beach getaway
(sleeps 6)-federal way
 
Herb's Beach Hideaway is as close as you can get to the water without actually being in it. Soaring ceilings, huge windows and lots of natural light make you feel as if you're perched over the fabulous views that span for miles.
Parkland Bungalow
(sleeps 4-5)-Tacoma
 
This modernized and updated mid century bungalow is soooo much better than a bland hotel. Walk to PLU, close to freeway, JBLM You all of the amenities you need to feel right at home and taken care of including new linens, barbecue & more.
elk corral Mt. retreat
(Sleeps 6-8)-Mt.Rainier
 
This modern and updated cabin has all the amenities and charm you are looking. Amidst majestic, emerald forests, clean and inviting cool river beaches you couldn't ask for a better destination whether it's winter, spring, summer or fall.
Staging
Organizing
Home staging is more than simply good entertainment on a Saturday afternoon, it is actually a proven technique that sells homes across the nation. Home staging is the art of preparing your home for sale by highlighting the home's features through furniture arrangement, accent placement, and color choices. A home stager is an expert that performs an objective evaluation of a property to figure out any obstacles which could hinder buyer interest at your residence.
Girl Friday
Ever feel like there's not enough time in the day to get everything done? Wish that you had a personal assistant that could help shrink your to do list? Small, large, or just special - we assist in whatever project you may have and strive to provide an efficient means to get through those lists. Fast, efficient and professional, we're here for you!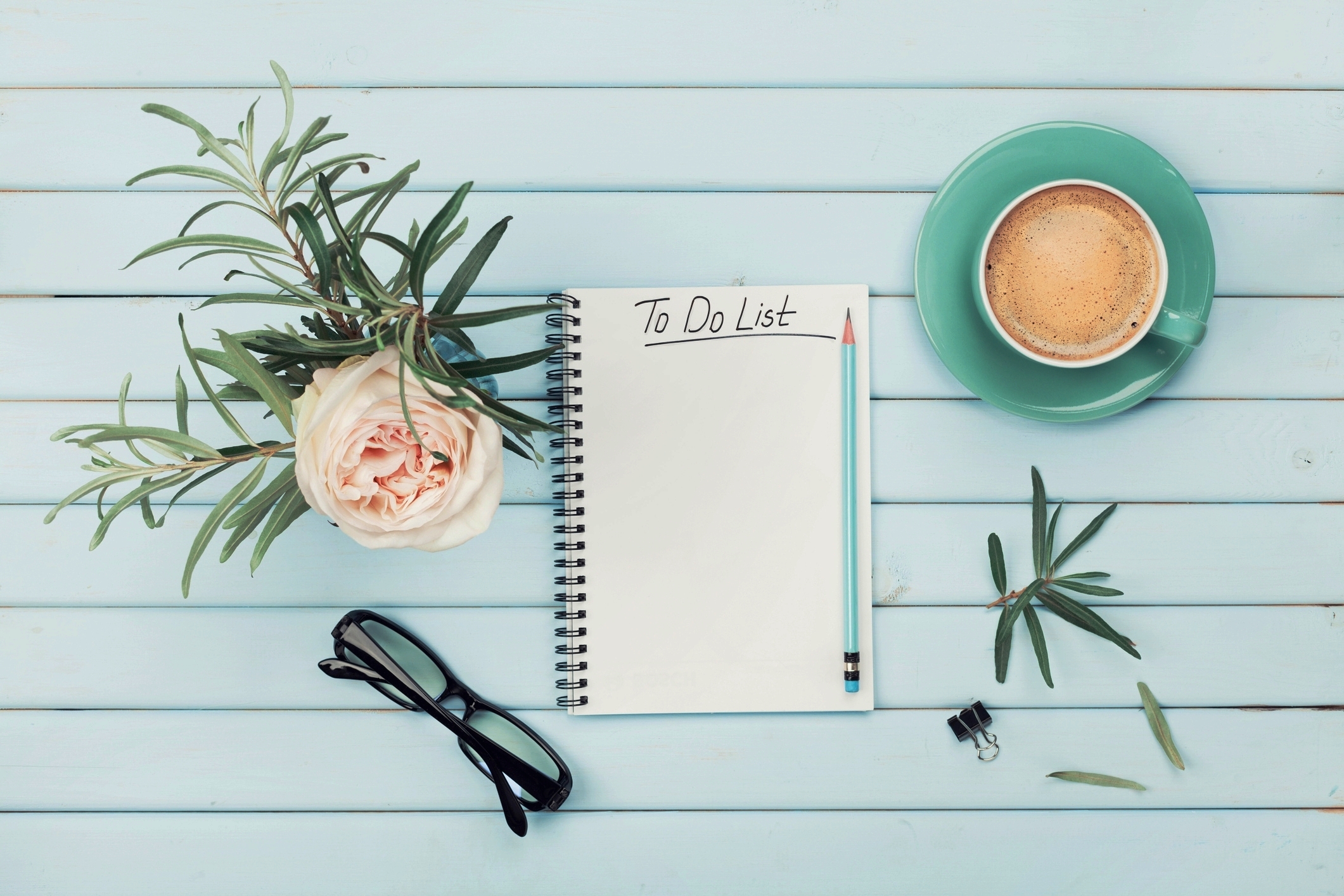 Homewatch
Our Homewatch program puts your mind at ease - knowing that there is a reliable company caring for your home during your flight down south. With a once-a-week or once-every-other-week home inspection including storm checks, mail pick-up and vendor let ins you can now travel worry-free while Abigail's cares for your home, sweet home. Also a great service for when you're away on vacation!
Contact Us Today
Call us or fill out our inquiry form to speak with one of our experts. We're happy to answer any and all of your questions.
We look forward to hearing from you. Our team is available for in office appointments at your convenience or for complimentary home consultations.